Technology – Expertise – Solutions
Subsurface Investigation
Specializing in advanced underground detection, precise location services, and efficient data gathering Maverick Inspections equipment includes cutting-edge Ground Penetrating Radar (GPR) and reliable Electromagnetic (EM) locating tools, the go-to technologies in the field.  Explore our services page for detailed insights into our diverse range of solutions. Experience unrivaled expertise in underground detection with Maverick SSI.
Remote Video Inspection
Maverick Inspection Ltd. is proud to offer comprehensive remote video inspection services, leveraging state-of-the-art technology to perform inspections in challenging and hazardous environments. We use remotely operated systems like robotic crawlers, pipe cameras, and videoscopes to conduct thorough inspections inside confined spaces and inaccessible areas. Discover how our Remote Video Inspection services can help optimize your operations today.
Remotely Piloted Aircraft Systems
Maverick Inspection Ltd. leads as a drone service provider using Remote Piloted Aircraft Systems (RPAS) for advanced internal and external inspections. Our Unmanned Aerial Vehicles (UAVs), drones, and RPAS are equipped with visual and infrared cameras, with the ability to carry specialized payloads, making them ideal for both internal and external inspections. We specialize in a variety of industrial drone inspections, as well as commercial, agricultural, environmental, and special event applications. Discover how our RPAS solutions can optimize your operations and drive innovation. Visit our applications page for more information.
Infrared Thermography
Maverick Inspection is a provider of infrared thermography services, using cutting-edge technology to detect and analyze thermal patterns and anomalies in equipment and facilities. With extensive experience across a variety of industries, including oil and gas, manufacturing, and utilities, we deliver customized solutions tailored to your specific needs. Discover how our infrared thermography services can enhance your operations and minimize downtime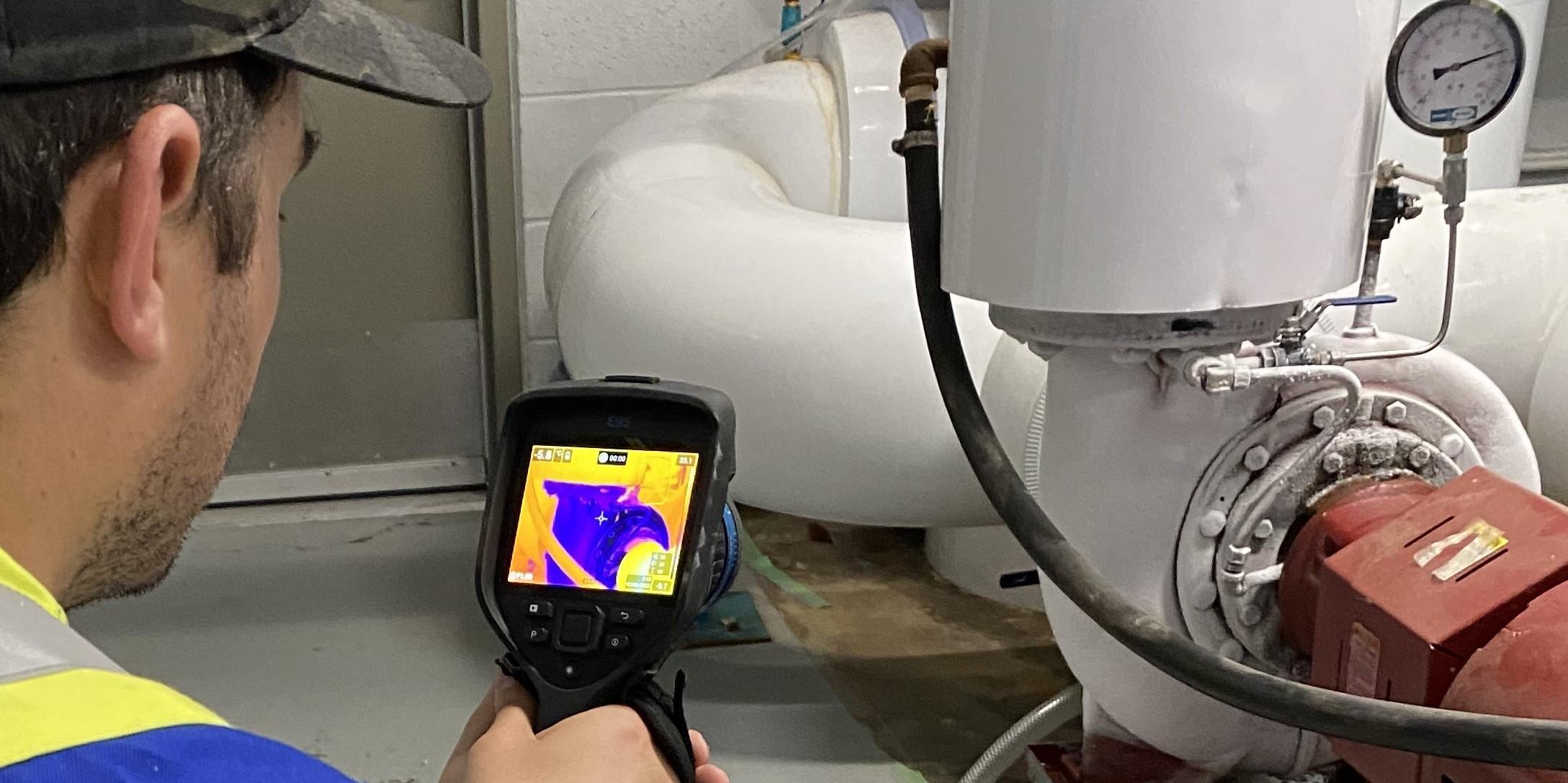 Geomatics Mapping and Modeling
With our comprehensive range of solutions, we go beyond the ordinary to offer locating, mapping, and modeling features and objects across diverse environments. From the air to the ground, underground to confined spaces, our team utilizes cutting-edge technologies such as traditional surveying gear, LIDAR, photogrammetry, and other advanced tools and techniques. Explore our applications page to learn more about how our geomatics services can benefit your business.