Drone Inspection Applications
Maverick Inspection Ltd. offers complete drone inspection services with an array of remotely piloted aircraft systems (RPAS) to complement our remote video inspection capabilities. Remotely operated inspection technologies are gaining wide spread use in many different industries. Significant time and cost savings can be realized for a project when implemented by experienced professionals. Increase the safety to personnel by eliminating the need for confined space entry teams, rescue teams and scaffolding.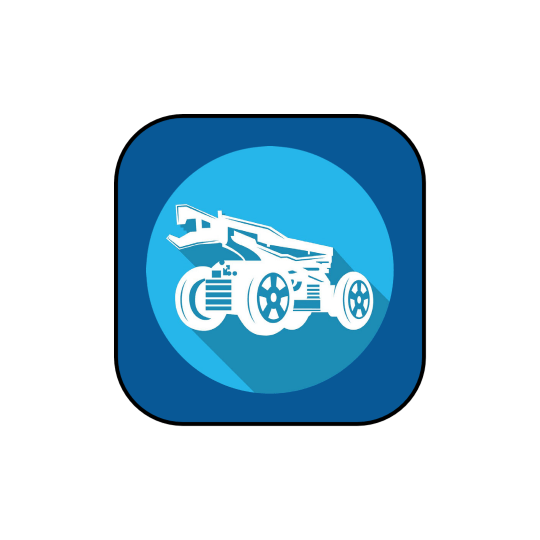 Maverick Inspection is a premier drone service provider to major industrial clients across  Western Canada.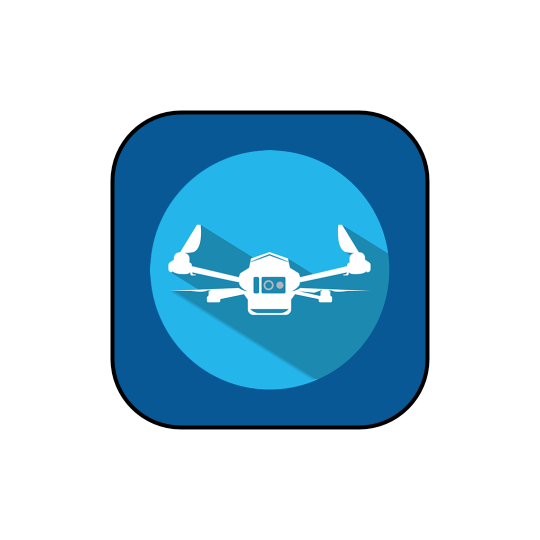 Building Envelope and Roofing Inspections
Real Estate Photography and Videography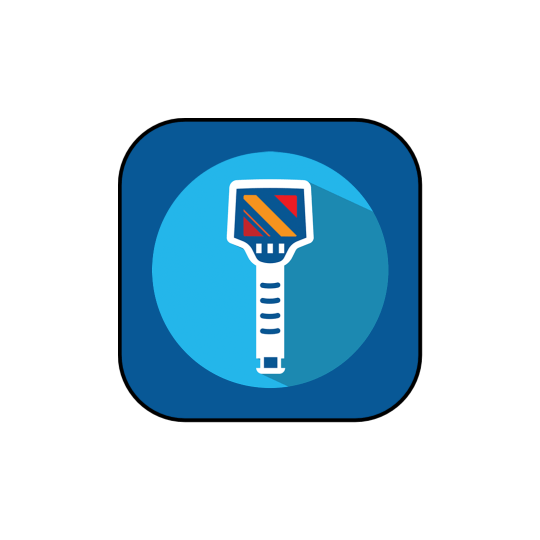 Methane Emissions
Methane Detection and Quantification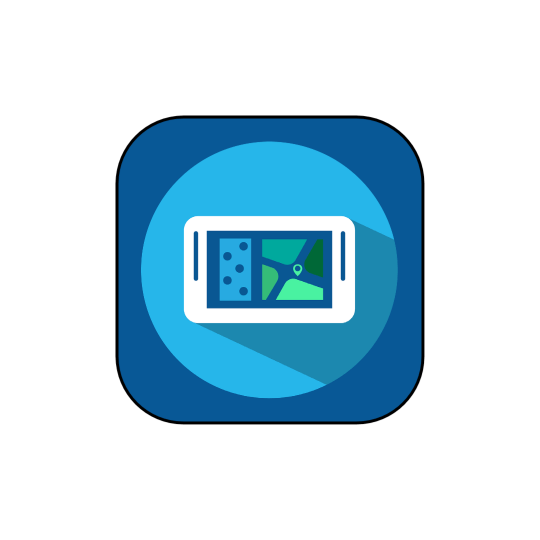 Geomatics Mapping and Modelling
Prepare Maps and Models within hours
Drone Inspection Applications
DRONE INSPECTION APPLICATIONS INCLUDE
Confined space inspections of tanks, vessels, piping, stacks and chimneys, process equipment, headers, pipelines, subsurface vessels, sinkholes and storm drains
Thermal imaging of roofs, tanks, vessels and building envelopes
Aerial Imaging and mapping site infrastructure, pipelines and ROWs.
Creation of Maps, Digital Surface Models, Digital Elevation Models, Digital Terrain Models, point clouds and 3D models.
Automated routine inspections
Methane leak detection along with other VOCs.
Visual Inspection of infrastructure including bridges, manways, platforms ladders and decks.
Flare Inspections
Building Envelope Inspections
Solar panel inspections
Electrical Transmission and distribution line inspections
Based in Alberta, Maverick Inspection Ltd. maintains a fleet of inspection RPAS for both Internal and External applications. These UAVs represent the most advanced, enterprise level equipment that are available on the market. The UAV Team operates under a comprehensive UAV Operations Program that is combined with the experience of well established procedures in mission planning, operations and data processing. The Maverick Inspection Ltd. UAV Operations Program maintains compliance with the Civil Air Regulations that govern Canadian airspace.
Maverick Inspection understands the needs and requirements of Alberta's industrial sites. We are a local company that had provided inspection services across Western Canada since 1994.
About RPAS Drones and UAV Inspections
Explore a portion of our common drone inspection applications.  Our UAV teams are fully compliant with the Civil Air Regulations that govern the external operation of remotely piloted aircraft systems in Canadian airspace.
In addition to our crawlers, borescopes and drop cameras, Maverick Inspection routinely uses drones as an additional tool to improve the safety and efficiency of traditional remote video inspection.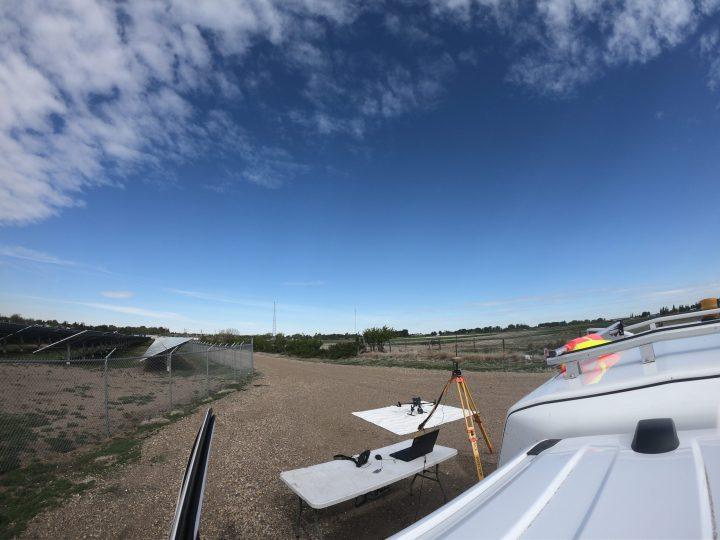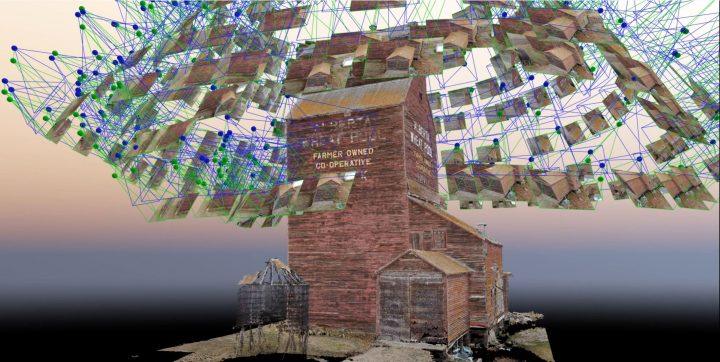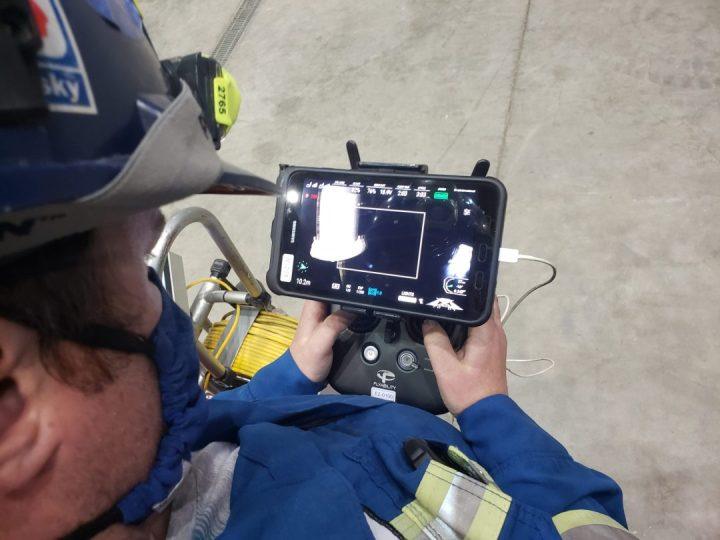 Call For a Quote:
(780) 467-1606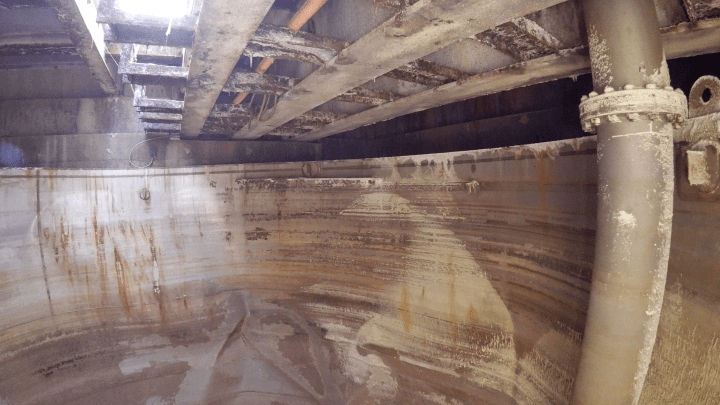 CONFINED SPACES
Concrete basins, sumps, surge tanks and infrastructure below ground can be inspected using remote video inspection technologies including drones/UAVs. A drone can eliminate the need for manned entry by providing 4k videos and imaged from inside the structure. De-risk infrastructure inspections by using a drone.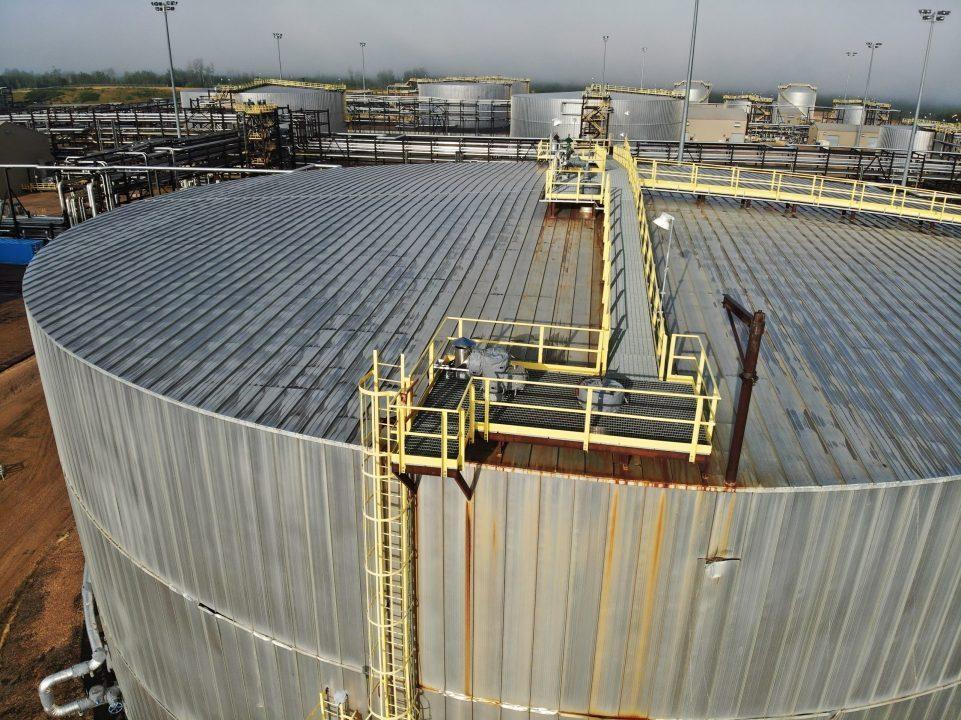 TANKS/SILOS
A drone equipped with a thermal camera will provide an enhanced perspective during a thermographic inspection. A UAV can navigate around the perimeter of furnaces, stacks and flares to record the surface temperature.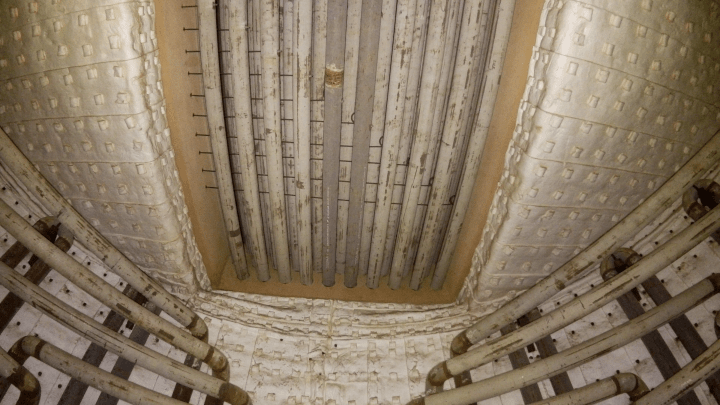 FURNACES AND PROCESS HEATERS
Furnaces and process heaters are commonly inspected with an Elios 2. They are typically arranged with sufficient space in the radiant, convection and stack sections for the Elios 2 drone to navigate. Loose refractory and insulation can be inspected without the need for manned entry inside the unit. Tubing, anchors, inlets, piping, manways, refractory brick and cast refractory can be inspected quickly and in high resolution.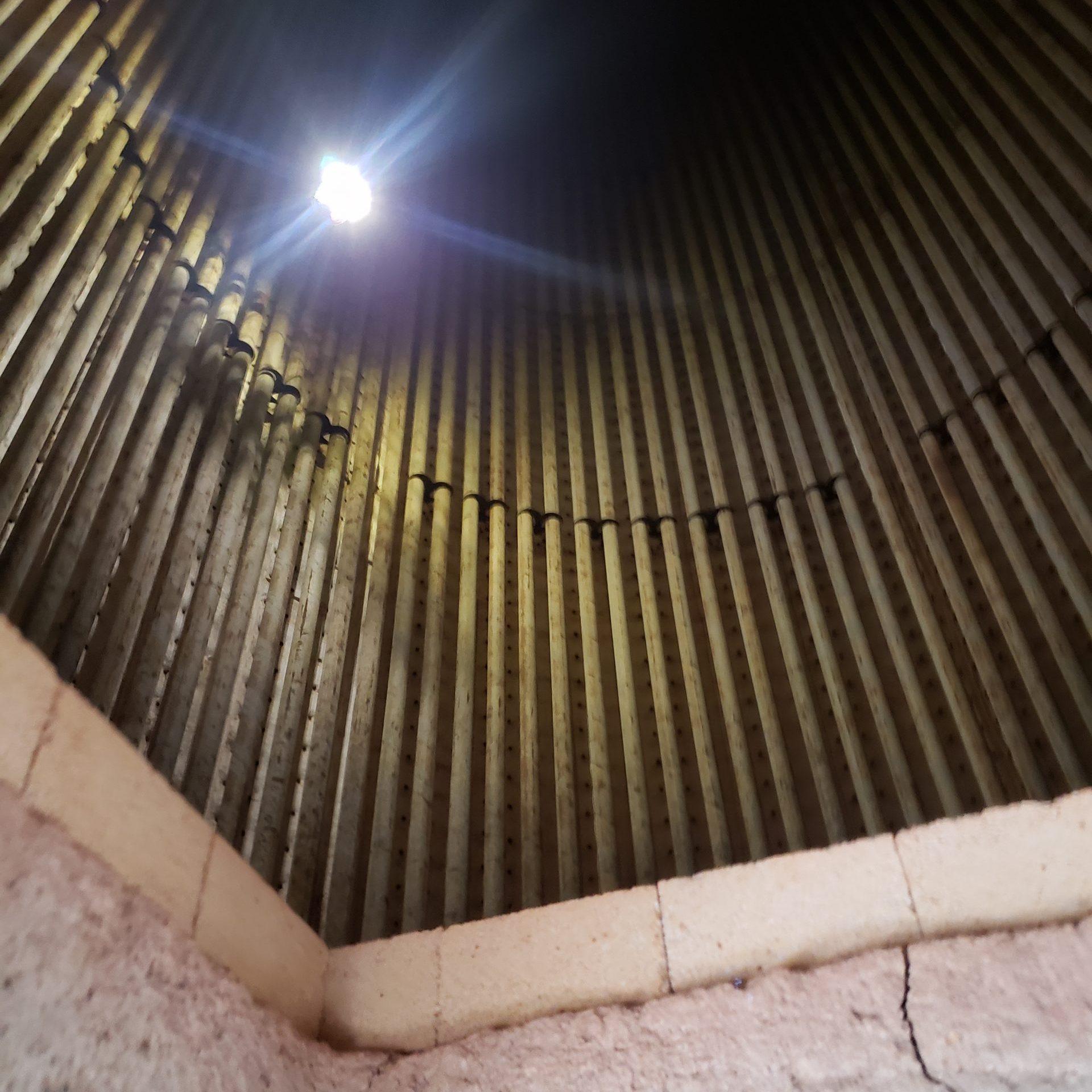 INDUSTRIAL DRONE INSPECTION SYSTEMS:
or internal drone inspections, Maverick deploys Flyability's ELIOS drone. It is engineered to provide safe and effective video inspections of plant equipment internals. ELIOS is collision tolerant and made for stacks, chimneys, vessels, piping, and other industrial internal inspections.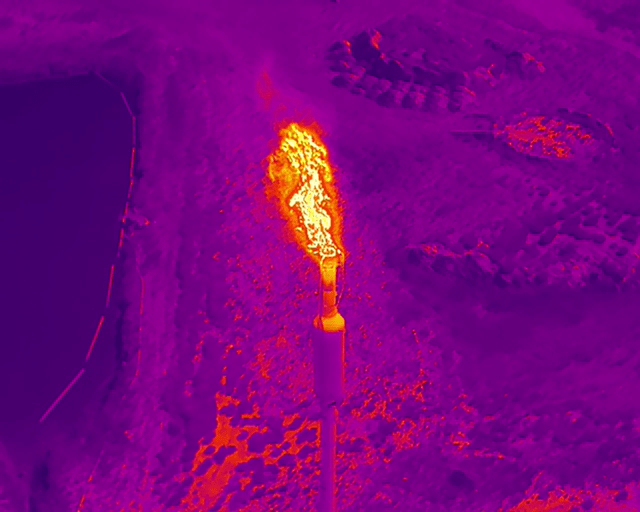 DRONE THERMAL INSPECTIONS
The DJI Matrice 300 RTK equipped with a Zenmuse H20T thermal camera is an excellent tool for thermography of solar panels, furnaces, flares stacks, transmission lines. Further case usages include building envelope inspections (windows and doors), evaluation of wall insulation performance, and roofing insulation performance.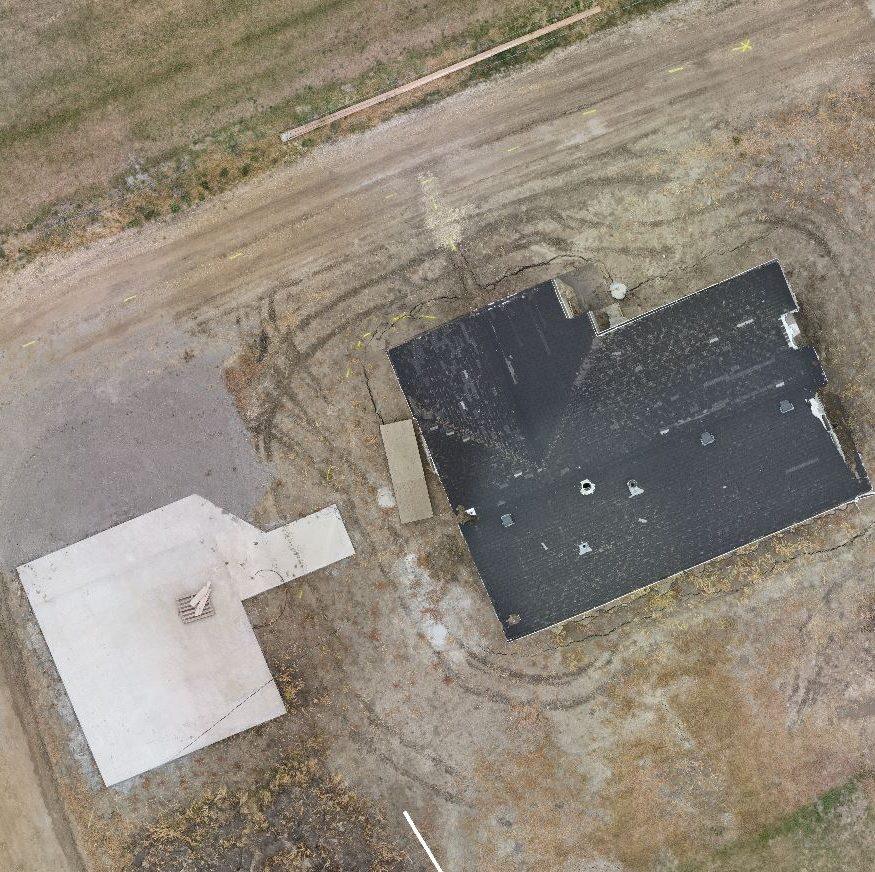 Roofing Inspections:
Maverick also provides traditional aerial drone inspections for more commonplace applications such as roof scans, building envelopes, and aerial mapping. Combined with Maverick's CAD, GIS, Geomatics and mapping capabilities, drones are powerful tools and not just cool toys.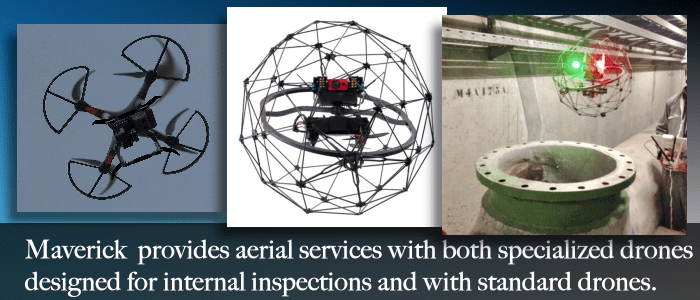 Drone, RPAS and Unmanned Aerial Vehicles
Use drones to navigate into spaces that are inhospitable to manned entry.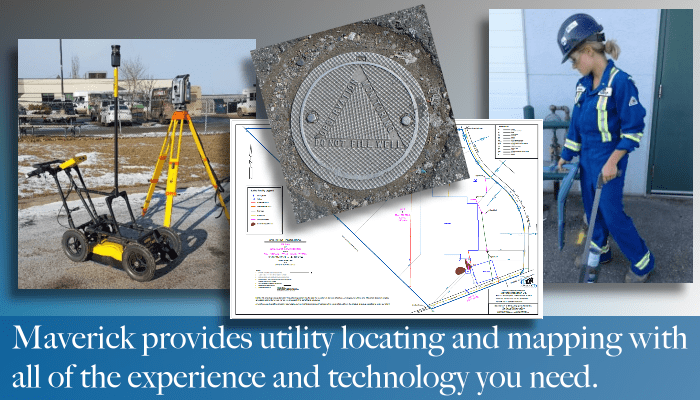 Utility Locating
Between Industrial, commercial and residential utility located Maverick Inspection Ltd. has the experience to get the job done right.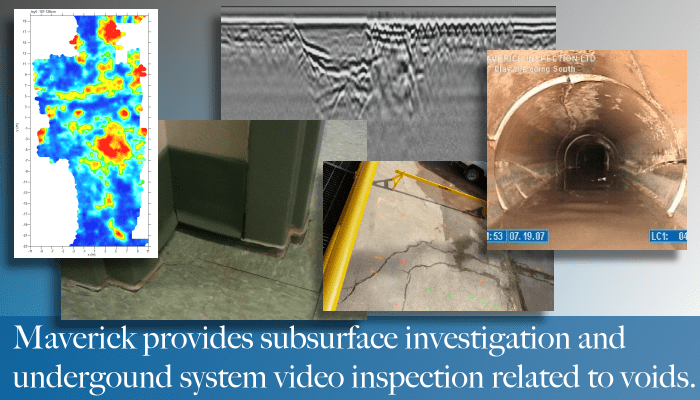 Remote Video Inspection
Use remote video inspection to enhance your sub surface inspection.