Geomatics Mapping and Modelling
With our comprehensive range of solutions, we go beyond the ordinary to offer locating, mapping, and modeling features and objects across diverse environments. From the air to the ground, underground to confined spaces, our team utilizes cutting-edge technologies such as traditional surveying gear, LIDAR, photogrammetry, and other advanced tools and techniques. Our expertise in geospatial data acquisition and analysis ensures accurate and detailed results that enable you to make informed decisions. Whether you need precise mapping for infrastructure projects or sophisticated 3D modeling, our customized services cater to your specific requirements. Explore our applications page to learn more about how our geomatics services can benefit your business.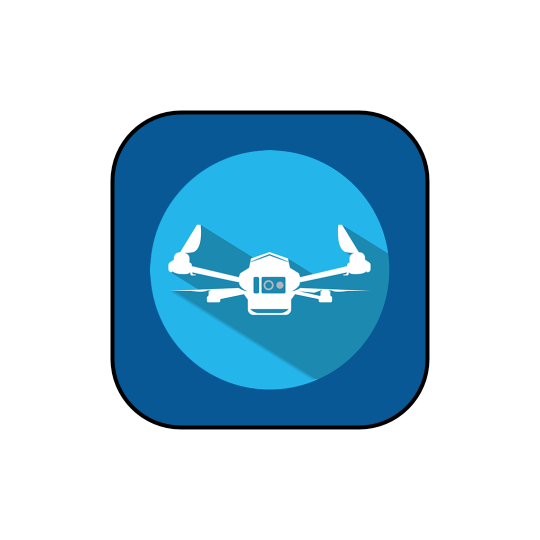 External Drone Inspections
Asset Inspections including Flares, Towers, Galleries and Facade Inspections.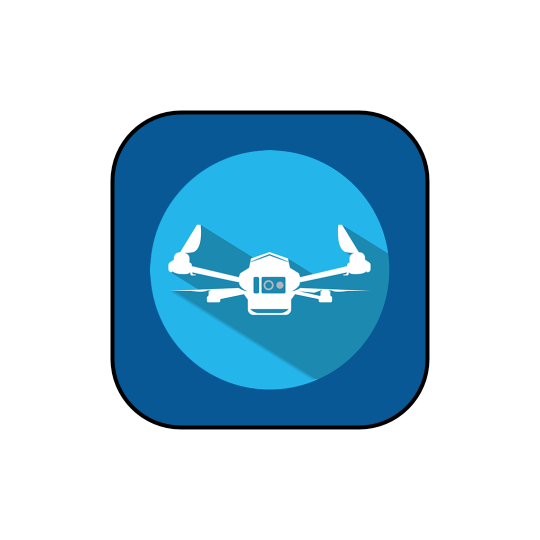 Internal Drone Inspections
Confined Space Inspections for Tanks, Superheaters and Furnaces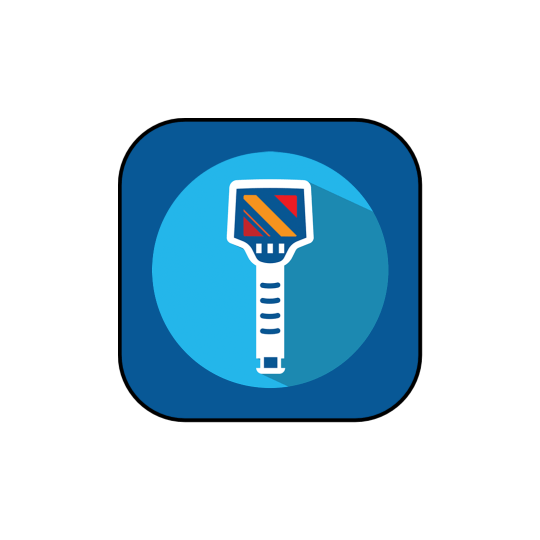 Infrared
Aerial FLIR and Handheld FLIR systems available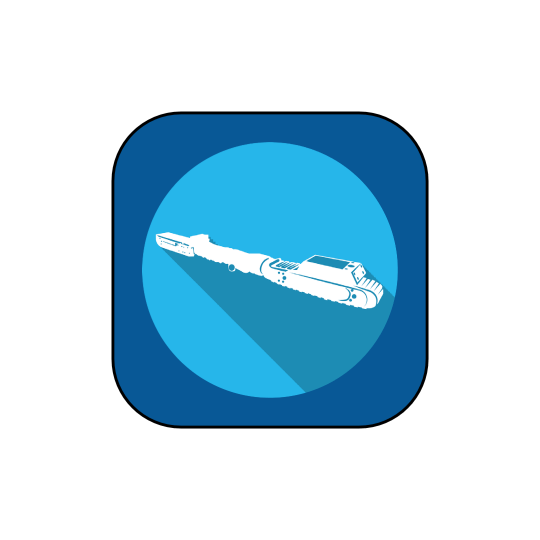 Advanced Robotics
Utilize advanced robotics inspections to collect data from difficult to access locations.
Geomatics Mapping and Modelling
WE GO BEYOND TRADITIONAL LOCATING 
At Maverick Inspection, we understand that every project has unique requirements. Therefore, we offer customizable solutions tailored to meet the specific needs of our clients. Our team of experienced geomatics professionals, equipped with state-of-the-art software and hardware, ensures accurate data collection, processing, and analysis to deliver high-quality deliverables within designated timelines.
Whether you require detailed topographic surveys, 3D modeling, orthophoto production, vegetation analysis, or any other geomatics-related services, Maverick Inspection Ltd. is your trusted partner. We are committed to leveraging the latest technologies and industry best practices to provide reliable, cost-effective, and innovative geospatial solutions that empower our clients to make informed decisions and achieve their project goals.
Geomatics Mapping and Modelling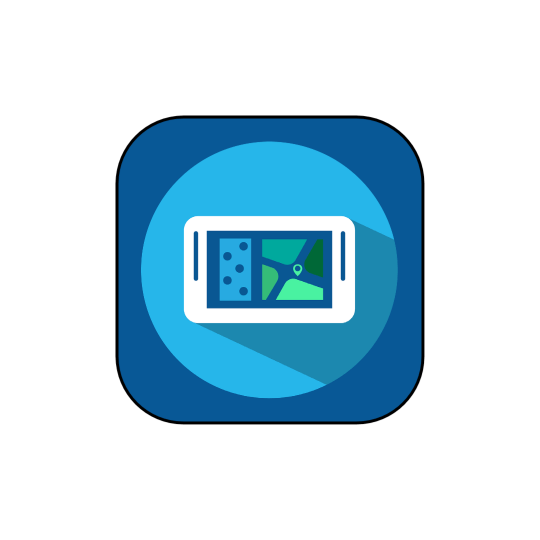 LIDAR (Light Detection and Ranging) is a remote sensing technology that uses laser pulses to measure distances and generate highly accurate 3D representations of the terrain and objects. At Maverick Inspection, we utilize LIDAR systems to conduct precise topographic surveys, create detailed digital elevation models (DEMs), and perform accurate volumetric calculations for construction, infrastructure development, land management, and environmental monitoring projects
Photogrammetry is another powerful technique we employ to extract detailed information from aerial and ground-based imagery. By capturing overlapping photographs from different angles, we can reconstruct 3D models, orthophotos, and point clouds. This enables us to provide accurate measurements, perform feature extraction, and generate high-resolution maps for various applications such as urban planning, asset management, and archaeological site documentation.
In addition to LIDAR and photogrammetry, we specialize in processing and analyzing multispectral datasets. Multispectral imagery captures data from multiple bands of the electromagnetic spectrum, allowing us to extract valuable information about vegetation health, land cover classification, and environmental changes. Our skilled team utilizes advanced image processing techniques and algorithms to deliver actionable insights for precision agriculture, forestry management, and environmental monitoring.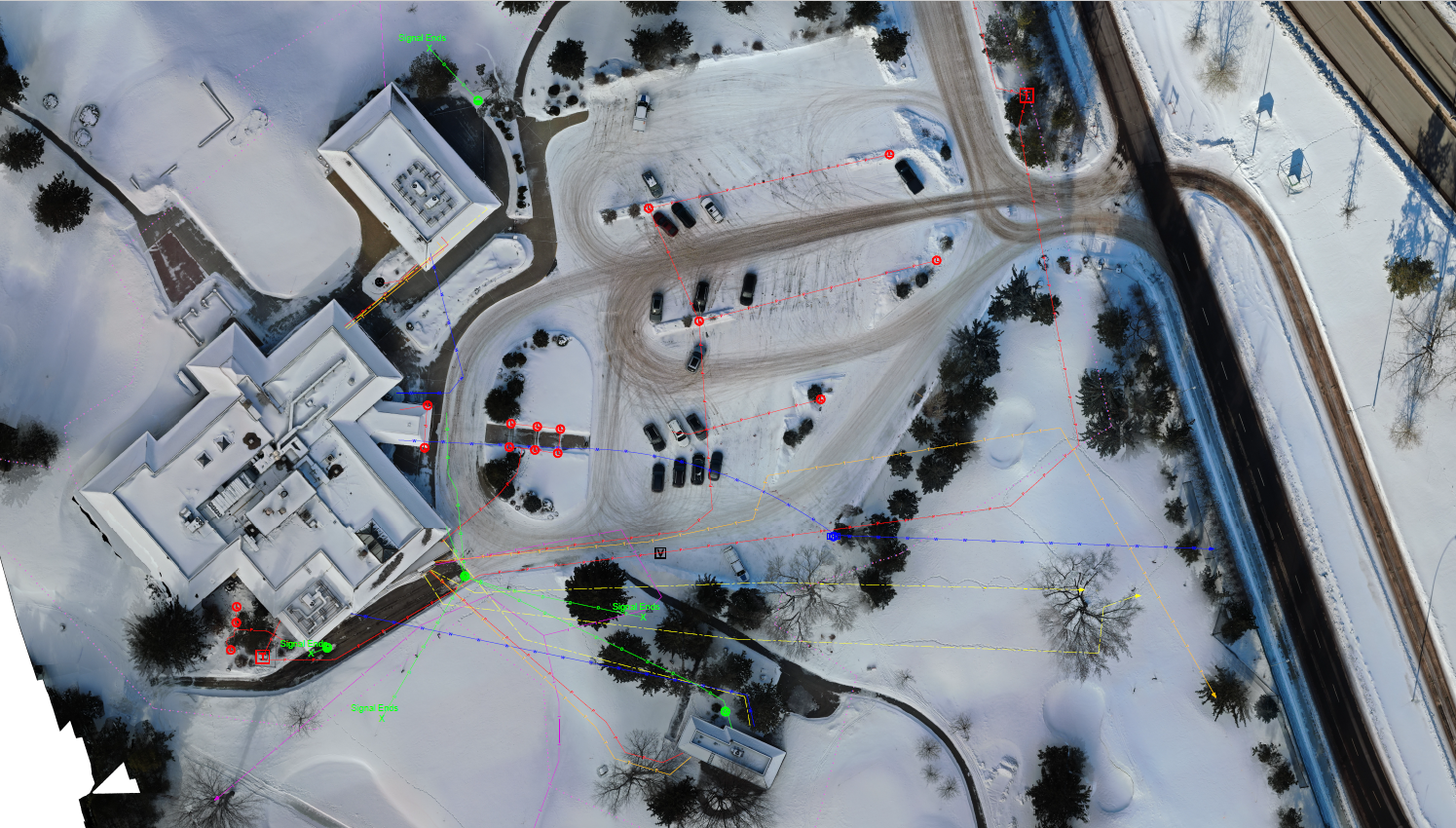 Call For a Quote:
780-467-1606
We can prepare comprehensive georeferenced datasets.
Can you complete terrain change analysis?
We are able to use photgrammetry, LIDAR and multispectral equipment to identity physical and environmental changes over an area. Using an RPAS or drone to collect the data makes these processes more efficient.
What is the turnaround time on a dataset?
Depending on the data, its size and quality, projects can be processed the same day or within several days. Ask us about how we can improve your projects timeline.
What does it cost to produce a map of my project?
Pricing depends on the scale and quality. Highly detailed maps would require more processing times. It is best to balance quality with budget and we have a range of solutions to meet the most detailed map or simple low resolution maps.
Can you integrate georeferenced SSI findings in a map so that there is a comprehensive visual report?
Yes. As for the service add on to you SSI project and we can add georeferenced markings on your project report. 
What else can be added to a map?
Maverick Inspection Ltd. has the tools and equipment to integrate located utilities (from GPR, EM locating, magnetometery) with photogrammerty, multispectral and lidar datasets.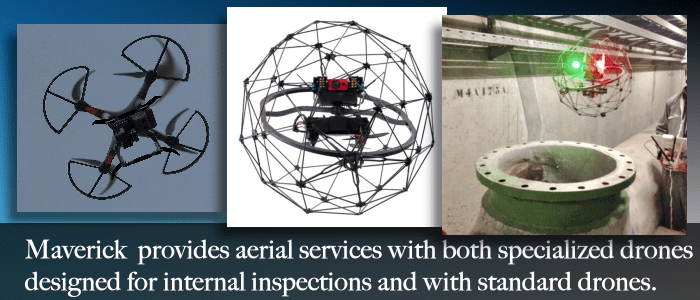 Drone, RPAS and Unmanned Aerial Vehicles
Use drones to navigate into spaces that are inhospitable to manned entry.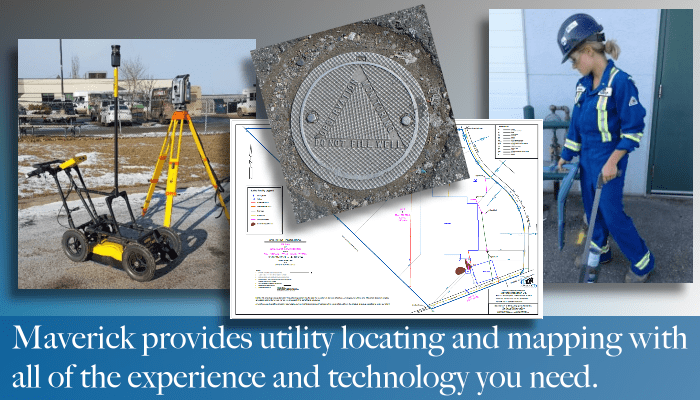 Utility Locating
Between Industrial, commercial and residential utility located Maverick Inspection Ltd. has the experience to get the job done right.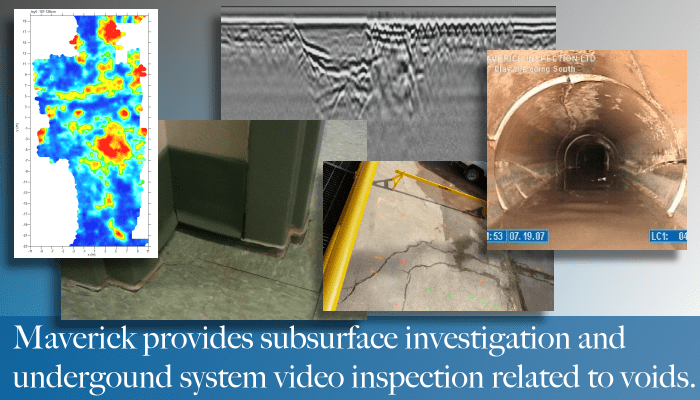 Remote Video Inspection
Use remote video inspection to enhance your sub surface inspection.